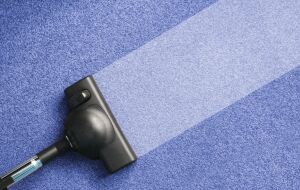 While many homeowners like the feeling of a soft surface beneath their feet, the task of carpet cleaning often presents a challenge. Vacuuming regularly is important, but it doesn't effectively eliminate all dust and debris that have accumulated deep into the surface. Not to mention how difficult stain removal can be. As the owner and operator of Healthy Home Tile and Carpet Cleaning, I, Jim Pastore, know the secret to effectively attacking even the toughest floor grime. Rather than live with a dingy, dull floor covering, call a professional in the Dunedin, Clearwater, and Palm Harbor areas to get your home looking as good as new again.
This is the person to hire to clean your carpet! You will be glad you did!


Happy Customer
On time, fair price cleaning two very, very dirty carpets.


Happy Customer
Very professional worker along with the results… I have never seen my carpet look better! Will definitely call Jim back when needed again.


Happy Customer
Benefits of Professional Carpet Cleaning
When you have members of your household that are suffering from respiratory issues, such as asthma or sleep apnea, eliminating dust mites, debris, dirt, and dander can greatly improve their quality of life. Hiring a professional carpet cleaning service is the best way to relieve your Dunedin, Palm Harbor, or Clearwater home from air pollutants that could be affecting your family.
Eliminates Trapped Pollutants
Without proper maintenance, your floor can trap several sources of indoor air pollutants, including cockroach allergens, lead, pet dander, bacteria, particle pollution, dirt, and dust. If your home has been exposed to any toxins, the flooring can also trap these harmful toxic airborne pollutants as well, which can be dangerous if breathed over any period of time.
A professional carpet cleaning company in Dunedin, Clearwater, and Palm Harbor will kill all bacteria present using a specially formulated shampoo as well as remove deeply trapped pollutants using a high-powered vacuum.
Removes Dust Mite Infestations
Most homeowners do not know when they have developed a dust mite infestation because the pests are microscopic in size. When left unattended, dust mites can leave behind feces and body fragments, which can exacerbate allergies, asthma, or other breathing conditions.
Because these pests cannot survive in high temperatures, professionally steam washing your carpeted areas is the best way to eliminate possible infestations.
Prevents Mold Growth
High humidity comes with the territory of living in the Dunedin, Palm Harbor, and Clearwater areas. Unfortunately, fibers that are frequently exposed to high humidity and moisture levels are the ideal breeding grounds for mold and mildew growth. This is why many homes have tiling in bathrooms where there tends to be high levels of moisture in the air.
Hiring Healthy Home for regular carpet cleaning services can prevent mold and mildew growth because my high-powered drying fans will ensure an inhospitable environment to avoid these issues.
The Healthy Home Approach
As the owner, operator, and sole employee of Healthy Home of Dunedin, Clearwater, and Palm Harbor, I have an effective dual-step approach to get your home as fresh as possible. The heavy-duty shampooing step eliminates pollutants and bacteria, and the steam washing eradicates and prevents dust mite infestation.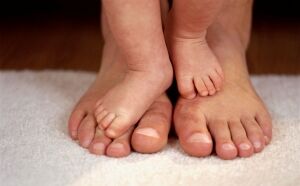 Shampoo. Using a professional shampooing machine, special sanitizing agents and brushes work to loosen dirt, bacteria, and pollutants deep in the fibers of your flooring.

Steam Clean. A combination of hot water and high suction will remove the shampoo as well as any dirt, pollutants, and bacteria.
My approach to carpet cleaning is completed using an industrial strength drying fan to ensure nothing is left behind but a fluffy, spotless rug.
About Healthy Home Tile and Carpet Cleaning
I, Jim Pastore, have been a successful business owner in the Dunedin, Clearwater, and Palm Harbor areas because of my dedication to superior customer service and quality workmanship. In fact, 70% of my business comes from repeat customers, and 15% comes from customer referrals.
I truly believe that you will be 100% satisfied with my work, or your service is free!
When choosing Healthy Home to restore your flooring to optimum hygiene and beauty, you'll not only experience my two-step carpet cleaning process, but you'll also get a lesson on how to maintain the space on your own so that you can go longer between professional services.
If you would like a free demonstration of the quality of my work, or if you'd like to make an appointment for carpet cleaning services for you Dunedin, Palm Harbor, or Clearwater area home, call me today at (727) 599-4252