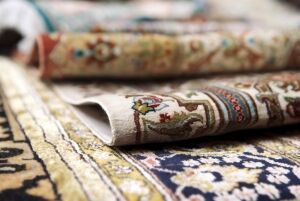 For over 18 years, Healthy Home Tile and Carpet Cleaning has provided Oriental rug cleaning and other upkeep services to Dunedin, Clearwater, and Palm Harbor area residents.
As the owner, I, Jim Pastore, have the experience and know all of the secrets for getting out any stain as well as providing reliable and quality business so all of my clients have an extremely positive experience.
Great job! Got out stains and dirt. They look like new! They do a two part process that is more extensive than most rug cleaning companies!


S.M.
Real thorough cleaning! Rugs look great! Worth it to spend the money on having rugs shampooed and then steam cleaned.


T.D.
Very pleased and satisfied with the outcome of my rug!


B.M.
The Cleaning Process
Before I even begin the upkeep process your carpet, there are a few things to take into consideration so that I can ensure the best outcome possible. I am trained and experienced in three different methods, so no matter the colors or material the job will get done. All surfaces are different, so not all Oriental rug cleaning processes will be the same:
I will first test to see if the carpet is made out of synthetic or natural fibers. This is necessary as the material that the rug is made out of will greatly influence how it should be cleaned.

These surfaces are usually full of colors and patterns that are designed to bring life to any room in your Dunedin, Clearwater, or Palm Harbor home. But the colors you have chosen to match your décor will greatly impact its method of upkeep. It is necessary to check if the colors are safe for Oriental rug cleaning. I do this by testing to see if they will bleed, so that we can prevent any damages from occurring.

Many different elements that are also in your Dunedin, Clearwater, or Palm Harbor home will be evaluated as well. The main consideration is if you have a four legged member of the family living in your home. If there are pet odors present in the material, it will require a much different and very specific approach.

Even if you are living in a pet free environment, there still may be some pre-existing damages present that need tending to during the Oriental rug cleaning. These can include mildew, color fading, color bleeding, fringe damage, moth damage, and many more.
I also make use of carpet drying fans so that your surfaces will be completely dry within 2 to 3 hours. There is no reason that housework should be inconvenient and time consuming. After the process, I will also show you in very simple steps the best ways to keep your rug looking cleaner longer. Healthy Home Tile and Carpet Cleaning will provide you with the tools and tricks you need after any service provided to impress your houseguests at your next Dunedin, Clearwater, or Palm Harbor home gathering.
Healthy Home: Oriental Rug Cleaning and More
At Healthy Home Tile and Carpet Cleaning of Dunedin, Palm Harbor, and Clearwater, I will also provide a wide variety of additional services. No matter the surface, I will be able to clean it: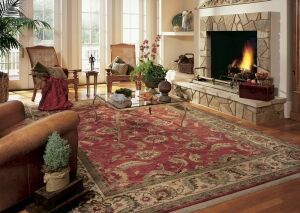 Marble Polishing for affordable yet effective shine with four levels of diamond polishing pads and no mess.

Linoleum Floor Restoration because sometimes even the dullest and oldest looking floors can be transformed with just a good professional cleaning and a high quality floor wax.

Tile and Grout Work

to get deep into those hard to scrub places and get rid of those dirty grout lines as well as preforming the additional step of acid washing if necessary. From Oriental rug cleaning to tile and grout, we can also have all of your floors looking brand new.

Safe Upholstery Work no matter the material or color. I have cleaned thousands of kinds of upholstery in all of my years of experience and now have a safe and effective method for any type. With my high temperature and high pressure equipment, you'll be amazed at the results.
I guarantee that no matter the services, "This Will Be Your Best Service Ever – OR IT'S FREE."
For more information about what I do, call me for service in the Dunedin, Clearwater, and Palm Harbor area today at (727) 599-4252. We will schedule an appointment to get started with your Oriental rug cleaning services!